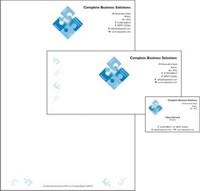 If you have a business then we are sure you need some form of business stationery. NY Design Group is here to help you create the forms your business needs on a daily basis.

NY Design Group creates professional, full-color stationery sets that reflect your company's image. We help you increase your company's visibility through the design of business cards, letterhead, envelopes, invoices, postcards, flyers, etc.

Are you in the need of your own business stationery? If so then give us a call 631.567.8206, or contact us now!